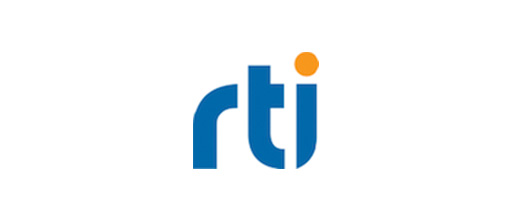 The Industrial Internet of Things Connectivity Company
RTI is the largest vendor of products based on the Object Management Group (OMG) Data Distribution Service™ (DDS) standard. With over 70% of the DDS market share, the RTI Connext® DDS implementation uses the RTI Connext Databus, a software framework that shares information in real time, making applications work together as one integrated system. Its reliability, security, performance and scalability are proven in the most demanding industrial systems.
RTI Connext DDS reduces application development, integration and maintenance costs by providing a middleware that allows applications to exchange data in real time and provides the non-stop availability and security essential for mission-critical systems, allowing more focus on developing your application logic.
RTI Connext DDS has proven success being deployed in thousands of mission critical systems including:
Medical Devices & Imaging
Autonomous Vehicles, Trains & Cars
Wind, Hydro & Solar Power
Robotics, Ships & Defence
PRODUCTS
Connext DDS Professional
The trusted performant, scalable and reliable connectivity framework for distributed systems.
Connext DDS Professional is the leading connectivity framework for demanding IIoT systems. Share information between devices and applications in real-time, delivering performance, reliability, scalability and security while reducing development and integration time.
Connext DDS Secure
Connectivity where security is essential.
Connext DDS Secure is the trusted connectivity framework for developing and integrating secure Industrial IoT systems. It protects systems through flexible, fine-grained security for optimal performance and efficiency, from device to cloud.
Connext DDS Micro
Connectivity in the resource-constrained environment.
Connext DDS Micro meets stringent size, weight, and power requirements with performance, scalability, reliability and security well beyond the reach of traditional connectivity frameworks—all within a DDS standard-compliant framework.
Connext DDS Cert
Slash avionics integration costs with DO‑178C certifiable connectivity software.
The first safety-certifiable connectivity software for safety and mission-critical Industrial IoT systems. Connext DDS Cert complies with the most stringent certification requirements and is available with out-of-box, reusable certification evidence to streamline certification.
RTI Xcelerators
Accelerating your Connext DDS Project.
RTI Xcelerators™ are RTI Professional Services team's comprehensive and flexible approach to providing customers with the additional expertise they need to achieve their project goals.
DEDICATED SYSTEMS
Dedicated Systems Australia is the leading supplier of Embedded System Software, Firmware and Hardware in Australia and New Zealand. We represent RTI to bring high quality products to our customers in all industries requiring reliable, scalable device connectivity.
WE HELP OUR CUSTOMERS TO:
Capture and meet their requirements
Build reliability, modularity, and re-usability into their products
Get to market on time and on budget
Future-proof their design