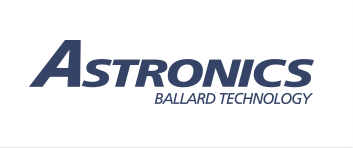 Astronics Ballard Technology is a leading developer and manufacturer of hardware and software for test, simulation, maintenance, and development of avionics databuses. Providing avionics databus interfaces to the aerospace industry since 1986, Ballard was one of the first to realise the potential in using standard computers as the host for specialised test equipment.
CAPABILITIES
Quality, Easy to Use Products
Universal API
Stocked Standard Products
Free Technical Support
PRODUCTS
Avionics IO Computers
Compact systems that deliver high-reliability avionics interfacing and processing capabilities.
Databus Interface Cards
Reliable interface cards enable computers to interface with avionics databuses for test and simulation.
Embedded Avionics Interface
Versatile interfaces that enable embedded systems and computers to communicate with avionics databus networks
Ballard Software
Easy-to-use software for avionics interface products increases productivity and speeds deployment
RELATED TECHNOLOGIES
MIL-STD-1553 Technology
ARINC 429 Technology
DEDICATED SYSTEMS
Dedicated Systems Australia is the leading supplier of Embedded System Software, Firmware and Hardware in Australia and New Zealand. We represent Astronics Ballard Technology to bring high quality products to our customers in the defence and aerospace industries.
WE HELP OUR CUSTOMERS TO:
Capture and meet their requirements
Build reliability, modularity, and re-usability into their products
Get to market on time and on budget
Future-proof their design