Polarion for Enterprise Agile
Application lifecycle management for enterprise IT, regulated, and multi-speed environments
Achieve agility while protecting quality and compiance regulations. Keep your approval process as lean as possible but still compliant.
Polarion enterprise agile solution:
Complies regulations like ISO 26262, FDA 21 CFR Part 820 or IEC 62304.
Meet standards like CMMI, SPICE, etc. to achieve transparency in globally distributed environments.
Demonstrate diligence in Corporate Governance for shareholders, regulators, and others.
Offers Requirements Management, Engineering and Test Management.
Mitigates the risks of product and project failure.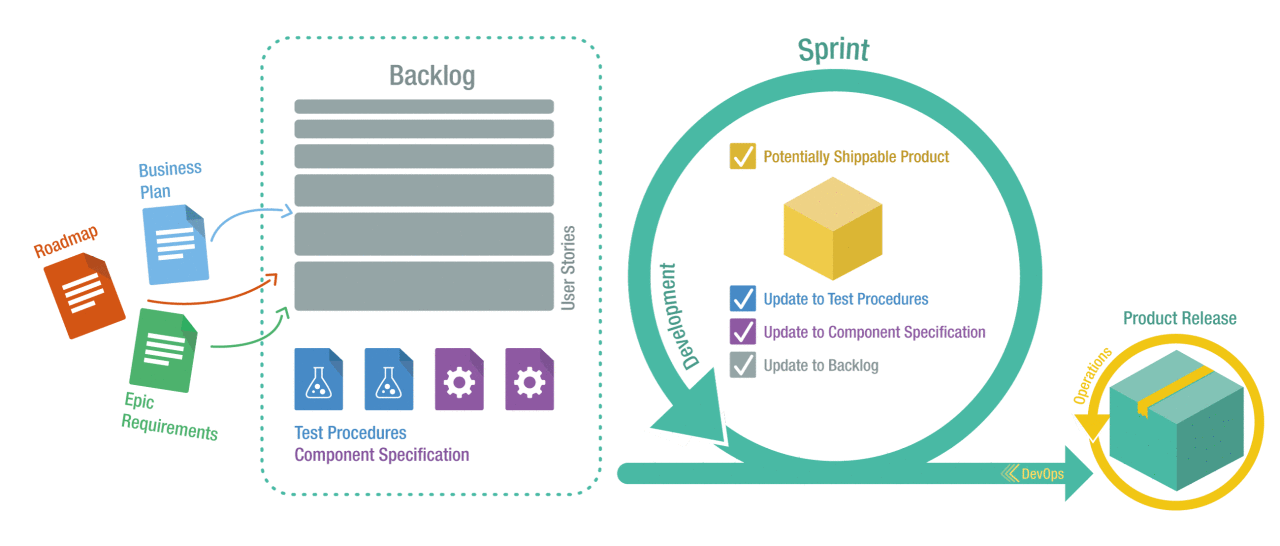 Enterprise Agile Software Development Solution Details
Full Traceability from Request to Implementation: review the impact of planned or implemented change.
Baselining & Versioning: Quickly see who changed what, when, and why.
Fast Start: Import existing data from Microsoft® Word or Excel® to create your Product Backlog online.
Flexible Live Reporting: Out-of-the-box sprint and release burn-down charts, kanban boards, total cost/estimate aggregation, velocity calculation, plus an entire portal of other reports and extensions.
Collaboration for Distributed Agile Teams: No out-of-sync emails, all artifacts in one place and always up to date, social media-like project activity streams keep everyone informed.
Collaboration in Hybrid Process Scenarios: Use Polarion's Round-trip features to share and re-import data with external contributors and Scrum teams.
Cross-Project Reporting and Dashboards: View the actual status of all your running projects, search for issues or enhancements across multiple projects. Anything you can find out for one project you can find across several.
Subversion & Git: Integrates with Subversion and Git. Link changes from within IDEs like Eclipse. Polarion is an Eclipse Foundation Member.