Wind River Web Seminar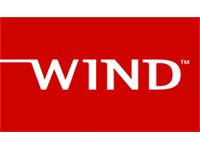 Wind River® ARINC 653 compliant platforms help aerospace suppliers produce safety-critical avionics software for multi-core architectures by using robust virtualisation and partitioning technologies. Rapita's Multicore Timing Solution provides the means for verifying that interference effects on the final hosted software are understood and bounded.
Watch a practical demo on a Xilinx® UltraScale™ multi-core processor and learn why combining RTOS partitioning, intelligent system design, and expert independent verification is the most effective and reliable pathway to DO-178C multi-core certification.
---
You will learn:
About partitioning mechanisms on Wind River virtualisation platforms
How to reduce interference between tasks on different cores
How Rapita can demonstrate effectiveness of interference mitigation
How to quantify interference effects, including timing behaviour
Speakers:
Olivier Charrier, Principal Technologist, Wind River
Dr. Guillem Bernat, CEO, Rapita Systems