UEI TECHNICAL MASTER CLASS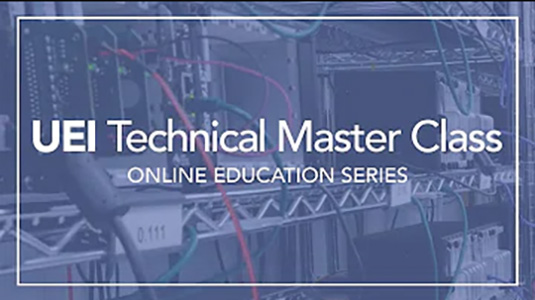 United Electronic Industries (UEI) Master Classes are a great way to learn about solutions that will help ensure reliable, meaningful and cost-effective applications.
Gain valuable insight into ARINC-429 Message Handling, Edge Computing & IoT, 1553 Programming, Configuring & Connecting to LVDT/RVDT Data and more!
Catch up on what you missed and register for the series!