VP430 Development Kit
The VP430 Development Kit is designed to speed, simplify and reduce the cost of developing advanced electronic warfare applications.
It does this by pre-integrating the VP430 Direct RF Processing System with the VPX370 Development System and an SBC326 3U VPX single board computer to enable a fast start.
The VP430 is 3U VPX RF processing system featuring the transformational Xilinx® Zynq® Ultrascale+™ RF system-on-chip technology (RFSoC). The ZU27DR device used on the VP430 includes eight integrated analog-to-digital converters at 4GSPS, eight digital-to-analog converters at 6.4 GSPS, a user-programmable FPGA fabric, and multi-core Zynq ARM® processing subsystem.
The VP430 enables RF signal chain complexity to be reduced, while maximizing input/output channel density The platform delivers a heterogeneous processing capability, and enables data to be offloaded more efficiently.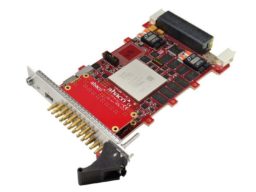 The VPX370 is a 7-slot 3U VPX platform for high speed data acquisition, signal processing, and computing applications, developed specifically for the aerospace and defense industry. Its modular VPX architecture enables the integration of high performance 3U VPX FPGA and I/O capability in a small form factor. All Abaco's 3U VPX FPGA and I/O boards that are usable in the VPX370 can be configured for rugged conduction cooled deployment.
This makes the VPX370 an ideal platform for developing applications with an easy migration path to rugged configurations, by retaining common technology elements.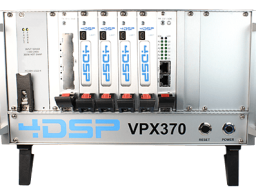 The SBC326 Rugged Single Board Computer (SBC) from Abaco Systems features the high performance, highly integrated 4th Generation Core i7 processor platform from Intel. 4th Generation Core i7 offers integrated graphics and memory controller plus quad core processing up to 2.4 GHz all in one device. Coupled with the Mobile Intel QM87 Express Chipset, this provides an unmatched level of I/O bandwidth for both on-board and off-board functions.