Polarion® ALM™ – Application Lifecycle Management
Accelerate innovation in one unified solution
Connect teams and projects, and improve application development processes with a single, unified solution for requirements, coding, testing, and release.
Everything You Need to Accelerate Innovation
Polarion ALM gives organisations one unified solution that delivers project transparency through real-time aggregated management information. This helps teams respond faster and with better quality to new business opportunities and customer demands.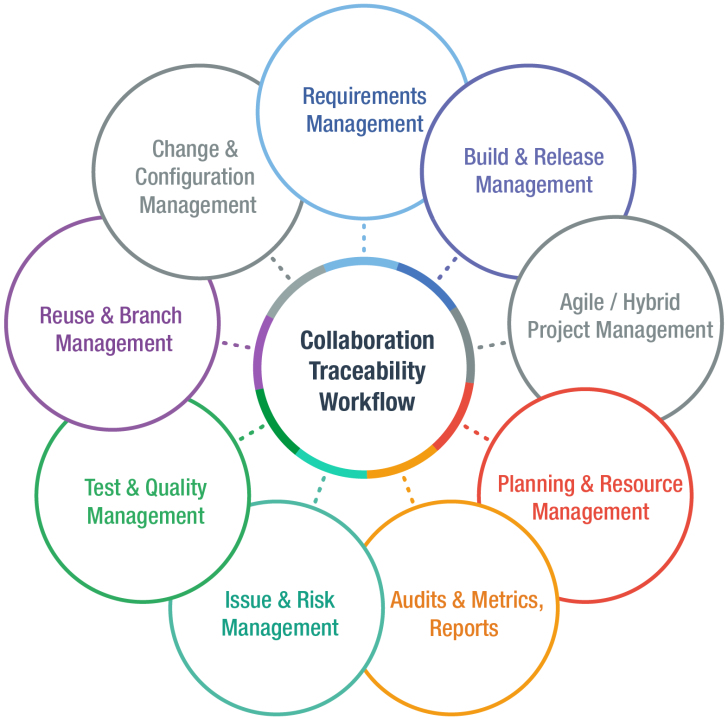 Immediate Benefits and Value
100% browser-based access to a single data source
Intuitive and role-based user interface
Quality and regulatory compliance through end-to-end traceability and automated audit trails
Modern agile techniques at once or incrementally with out of the box project templates
Optimise planning, prioritisation, and release predictability via flexible planning and real-time reporting
3 Core Pillars of Polarion ALM
An application lifecycle management solution today must follow the trends and challenges of modern software development: increasing demands for customisation and variants, highly complex projects, distributed teams, and more. The ALM solution is based around these 3 core pillars:
Collaboration – Enables teams to collaborate on shared assets easily and securely.
Traceability – Ensures completeness of the information about every step in a development process.
Reuse – Reuse or branch your data for effective sequential or parallel project and product line development.