Astronics Ballard Technology Receives Parts Manufacturing Approval by FAA
EVERETT, WA, September 8, 2014 – Astronics Ballard Technology (www.ballardtech.com), a leader in the development and manufacture of avionics databus interface devices, rugged computers, and software for aerospace, military, and commercial use, has received Parts Manufacturer Approval (PMA) for their AB2-AID (Aircraft Interface Device) and its associated mounting kits by the Federal Aviation Administration (FAA).
The AB2-AID Aircraft Interface Device is an essential part of many avionics upgrades, such as electronic flight bag (EFB) and in-flight entertainment and connectivity (IFEC) systems, where they serve avionics data while protecting aircraft control domains from interference and corruption. The Astronics product is a comprehensive AID solution with a broad array of avionics I/O and high-level functionality to meet the changing needs of the modern airline industry.
Parts Manufacturer Approval requires an intensive, end-to-end FAA quality system inspection focused on how the company designs and manufactures AB2-AID Aircraft Interface Devices for commercial aircraft, including all methods, materials, procedures, and manufacturing facilities used by Astronics Ballard Technology.
"The FAA's granting of PMA validates Ballard's total commitment to quality." says Jon Neal, Vice President & General Manager of Astronics Ballard Technology. "Our quality management system meets or exceeds the objectives and requirements of all applicable FAA standards and has been previously audited and registered to AS9100 Rev. C and ISO 9001:2008."
AB2-AID Aircraft Interface Device
The AB2-AID is ready to go with high-performance avionics I/O combined with valuable built-in features such as a 9-port Ethernet switch, Ethernet to serial bridge, and 8GB flash memory. All in a compact, rugged package for easier integration and longer life.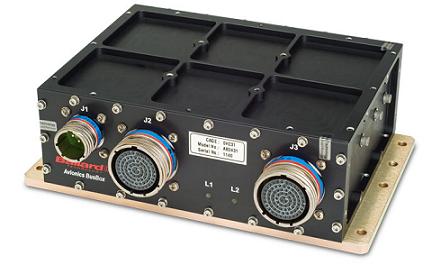 Highly Validated
Commercial and military
Fixed wing, helicopter, ground mobile
DO-160 Certified
Rugged: MIL-STD-810
EMC quiet: MIL-STD-461
Key Features
Optimal combination of avionics I/O and operational features
Certified device with FAA Parts Manufacturer Approval (PMA)
Based on proven AB2000 design deployed on over 30 aircraft platforms
Lightweight and low power
Integrated 9-port Ethernet switch
multiple AID models available
Numerous expansion options
View full specifications and ordering information at: http://www.ballardtech.com/products.aspx/AB2-AID/