Announcing "Tech Days 2018"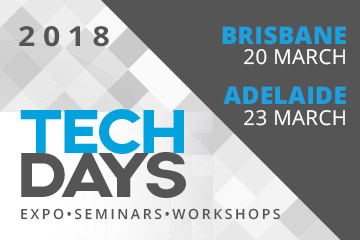 Our 3rd annual Tech Days event has been scheduled for March '18.
The event was designed as a way of providing up to date information to software and systems engineers, architects and hardware engineers and project managers involved in the design and build of highly complex systems, with performance, reliability, safety or security requirements. A number of subject matter experts from leading technology companies will be presenting and also on hand throughout the day to discuss your applications and projects or answer any queries you may have.
We've had great feedback over the years from attendees and suggest you mark these dates in your calendar.
Formal invites and agenda will be sent out in early January 2018.